Pinnacle North Corporate Aircraft Interiors has decades of experience in the corporate aircraft Industry. Our expertise ranges from King-Airs to Hawkers and Falcons to Gulf-Streams. We are a customer oriented provider both in product and service from the smallest of work scopes to complete refurbishments.

We will work with you to explore all options for improvements to your aircraft. Our customer's satisfaction equals our success.

At Pinnacle North we use state-of-the-art materials which meet FAA burn rate requirements so you can be assured all our projects meet stringent FAA requirements.
Cabinets are the key to
a great interior.
FAA Certified Repair Station 2PNR386B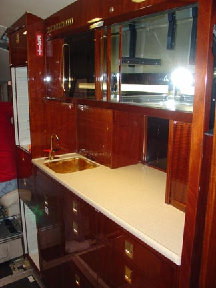 At Pinnacle North, everything is built with integrity especially relationships with our customers.